Integrated STP and ETP System
Combined Sewage Cum Effluent Treatment Plants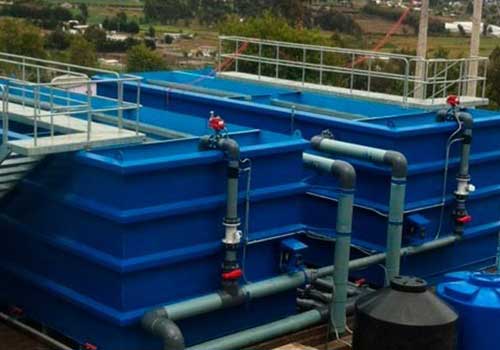 We offerwide range of Combined Sewage cum Effluent Treatment Plants that satisfies two purposes simultaneously. These are efficiently designed to treat and manage both sewage and effluent at the same time. This plant proficiently drains out water from sewage and effluents and hence making it usable for other application such as gardening, farming and washing. Our range of combined sewage cum effluent treatment plants is available in standard specification and can also be customized to meet the varied requirements of our clients.
Features:
• Low cost
• Compact in size
• Low electrical consumption
Integrated Sewage & ETP Treatment Plant
We offer an excellent quality range of Integrated Sewage Treatment Plants, which are used for the treatment of both sewage water as well as solid wet waste together. These products are used as an alternative energy source and the treat water is used for different purposes such as farming, gardening, washing and flushing. Our products are available at genuine prices to our clients and these are available on the basis of latest techniques.
Uses:
• Corporate Industries
• Hotels & Resorts
Education Institutes