Multi Stage RO System
Multistage RO system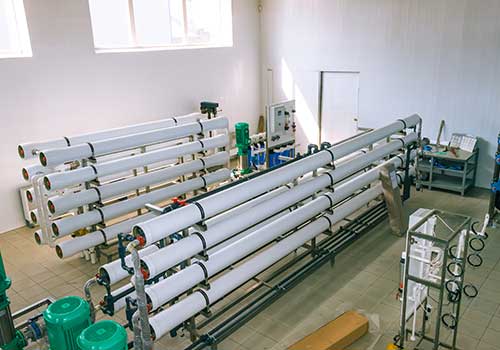 A3 Techno Crafts Reverse usage is a technology designed to minimize concentrate (waste) water that would normally go down the drain. Reverse usage technology is a re-circulation method used to recycle wastewater back through the membranes to improve efficiency allowing for waste to product (permeate) water ratios unparalleled by other reverse osmosis systems. The ratios are adjustable and if certain feed water conditions are met due to the nature of feed water or by implementing the proper pre-treatment you can literally reverse the ratio that other RO systems offer. Instead of a 4:1 waste to product water ratio you can run an unbelievable 1:4 waste to product water ratio!
Designed to produce "low total dissolved solids" water from ETP or wastewater, the A3 Techno Crafts RO maximizes high efficiency with ultra-low energy reverse osmosis membranes. The product water can be used in applications such as process requirements, agriculture, aquarium stores, breweries, spot free rinse, water stores, whole house, labs, medical, high-tech, ice makers, humidification, misting and a wide variety of other applications. A3 Techno Craftshas a complete line of professional quality, commercial water filtration products. We are the leaders in high efficiency, expandable Reverse Osmosis.
Some of the benefits of using A3 Techno Crafts RO systems are:
Expandable capacity – starting at 2,000 Gallons Per Day, the membrane add-on kit allows increased flow rates of up to 10,000 GPD
The Mega extended frame version allows flow rates from 11,500 GPD up to 19,000 GPD
Adjustable drain water ratios – run hyper efficient ratios of up to 1 part drain to 4 parts product water. Save more water!
Extra Low energy Reverse Osmosis membranes with up to 99% PPM reduction.