Mix Bed
Mixed Bed Demineralisers.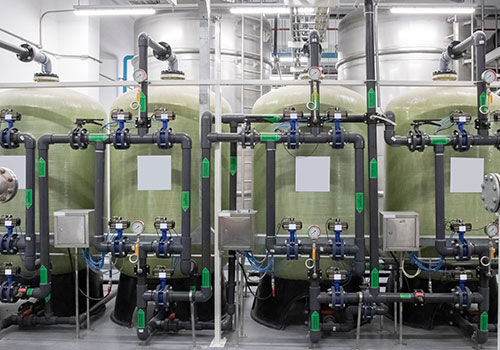 Mixed bed de-mineralisers are used on the downstream of the DM unit to achieve high purity levels in the treated water. We confer packaged and custom-built mixed bed de-mineralisers. These mixed bed units comprise of a single vessel with a mixture of cation and anion resins and are offered with complete service and regeneration piping, self supportive skid foundation and chemical tanks for regeneration.
We can design and build bespoke mixed bed polishing units to suit all of our customers requirements.
Cation and Anion resins are combined in a GRP or stainless steel vessel to produce ultra pure water.
Usually a mixed bed polishing unit contains strong acid Cation (SAC) resin and strong base Anion (SBA) resins combined to a ratio of approximately 40% Cation resin to 60% Anion resin. (All resin volumes are dependant upon the incoming water analysis and the required quantity of treated water).
Mixed bed polishers are typically installed when a water quality of less than 1 micro ohm conductivity is required. we can install mixed bed polishers after a standard Reverse Osmosis or Demineraliser, to produce ultra high quality water.
The Cation resins in our mixed bed polishers are of a higher specific gravity and settle at the bottom of the vessel whilst the Anion resin will automatically float to the top.
Please note: The Cation resin must be a strong acid Cation type (SAC) and the Anion resin must be a strong base Anion resin (SBA)
After a service cycle, each resin is regenerated as listed:
(SAC) : Strong Acid Cation resin is washed with approx. 30% hydrochloric acid.
Please note: The above regenerate strengths refer to the values before being diluted by the mixed bed polisher educator systems.
Our Locations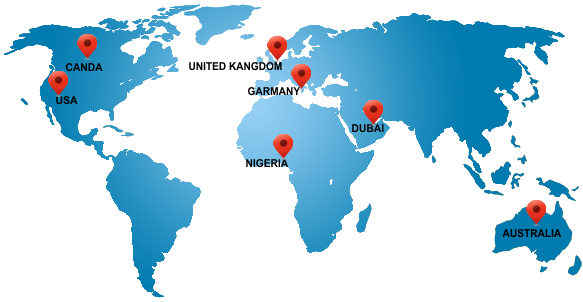 A3 Techno Crafts Pvt. Ltd.
Multi Level Car Parking, 2nd Floor, Konnectus Tower,
(Above New Delhi Airport Express Line) Bhavbhuti Marg,
Connaught Place New Delhi-110001 India
Representative offices:
Dubai:,
Bhawan Tower, Al Nahda 1, Duabi, UAE
Nigeria:
69, Admiralty Way, Phase 1, Opp Electro Mart, Lagos, Nigeria
Canada:
7199 Wrigley Court, Mississauga. L5W0C8, Canada
United Kingdom:
35 Sherwood Gardens, Isle of Dogs, E14 9GA, London, United Kingdom
Australia:
96 Meurants Lane, Glenwoods NSW 2768, Australia
USA:
6352 Inglewood Drive, Pleasanton CA 94588, San Francisco, USA
Germany:
Reichenschwand, Germany